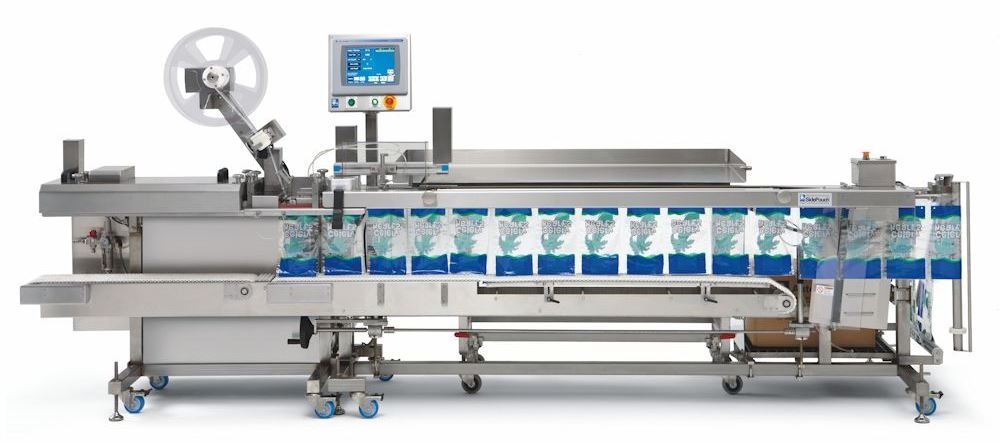 As the need for sustainable packaging increases, plastic bagging for food products has had its fair share of misconceptions. However, it comes out on top as the superior food packaging option for its durability, safety and cost-efficiency. If you want to maximize these benefits, automated food bagging with an Autobag® Sprint SidePouch Food Bagger can ensure those results. This system is suitable for a wide variety of markets with high-productivity environments. Keep reading for how this bagging system can support your business needs.
Benefits of Automated Food Bagging
Increased Throughput
Autotouch control software allows for easy control of all programming setup and customization
Fully adjustable processing speed, up to 900 inches per minute
System-matched SPrint SidePouch bags can be pre-printed in up to 10-colors with high-resolution graphics, text and bar codes
High-yield, boxed material and Autothread feature work together to simplify and speed changeovers for less interruption
Reduced Costs
SidePouch bags are pre-made and fan-folded, eliminating the need for costly machine add-ons
Ultraviolet sensor detects bag width for proper indexing, ensuring accuracy to cut down on packaging supply waste
The operations efficiency decreases labour needed, so you can deploy valuable employees elsewhere
Simplified Production Lines
Can be easily implemented into current production to accommodate a variety of loading methods, automatic infeeds and bag sizes.
Customizable by our team of field engineers to accommodate specific operation needs
The entire system is mounted on castor wheels for high mobility
Superior Safety Features
Motion Seal Flattener ensures high quality, airtight, 3/8″ bag seals for product safety
Optional support conveyor can be added under bags for heavier products
Printer can be installed with factory covers to give it an IP65 rating, making it safe for daily wash down procedures
Case Study
Need more convincing? Automated food bagging implemented many solutions for a national bakery that was operating their packaging by hand. They didn't want to lose flexibility and quality in their production. Adding printing product and batch information directly onto the bag allowed them to offset the cost of resealable multi-packs, which keep product fresher longer and significantly reduce food waste. Overall, the system application increased throughput by 100% and cut labour requirements in half!
Contact us for a bagging system consultation