Maximize profit with clamshell retail packaging that enhances shelf impact, increases consumer satisfaction and supports sustainability initiatives.
With PLACON's line of over 140 retail packaging products, PACKPRO can help you find innovative ways to sell your product and inspire engagement with customers through time-proven and market-tested quality packages. PLACON's hinged boxes with hang holes revolutionized packaging for fasteners and hardware.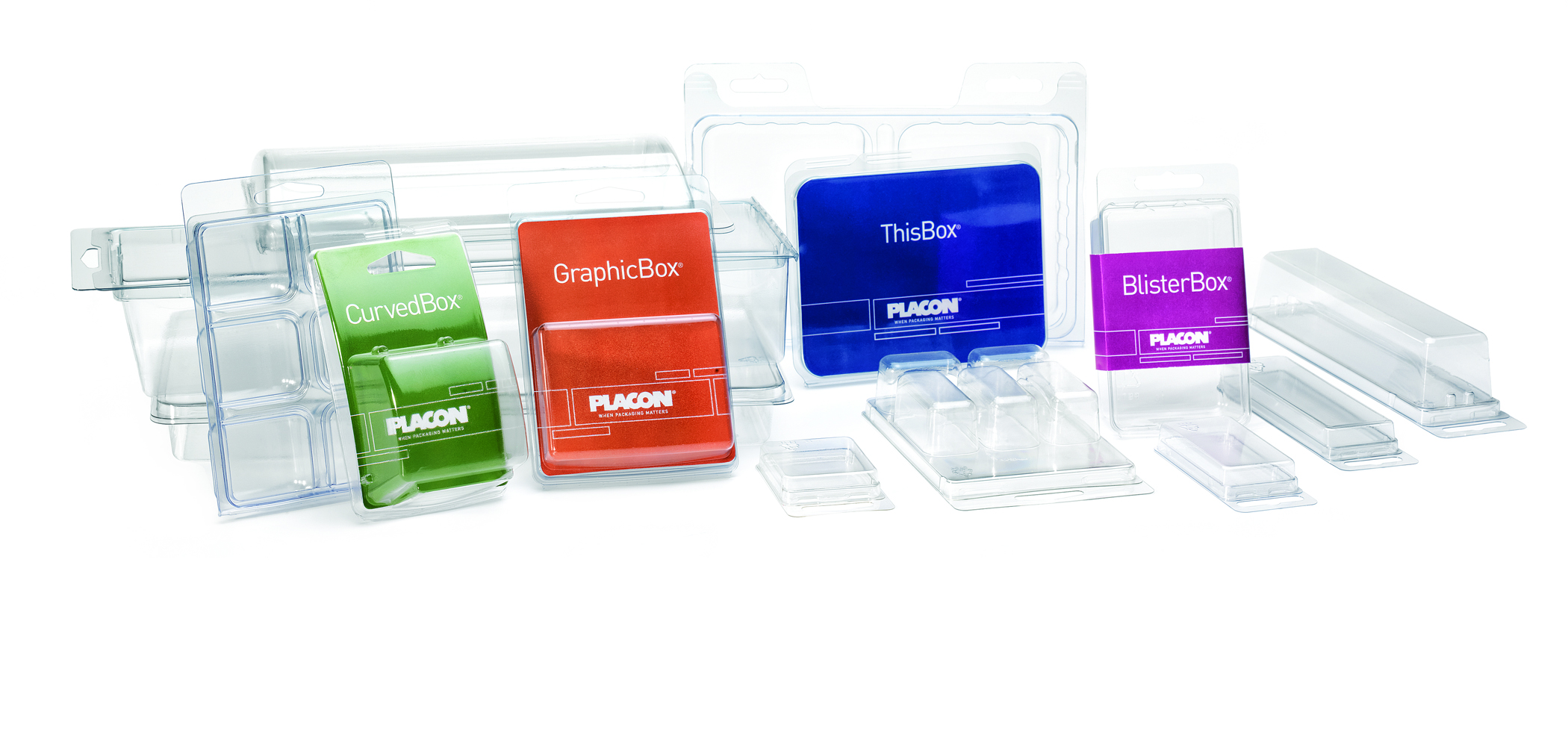 Increase shelf appeal and consumer engagement through high-quality sustainable stock and custom clamshell packaging.
Request free clamshell samples.
With Placon clamshells you choose packaging and materials proudly made in the USA
Enjoy prompt deliveries and eliminate tooling costs with in-stock clamshell packaging options
Combine sustainability and performance with Recycled PET (rPET) that offers crystal clear clarity and high-quality strength
Benefit from PACKPRO's expertise in custom inner packaging to block, brace, and best present your product within our stock line
Boost your brand impact with graphic cards
Our Partners
Offering you exceptional innovative packaging materials and equipment from industry leaders.