Sustainable Packaging Solutions
When you are looking for sustainable packaging solutions that ensure your products arrive at their destination safely, with minimum packaging waste, you can count on PACKPRO'
s Full-System Philosophy

.
Scroll down to see how PACKPRO can help you with environmentally-responsible packaging options. See our
Featured Solutions
and
Here is How
sections.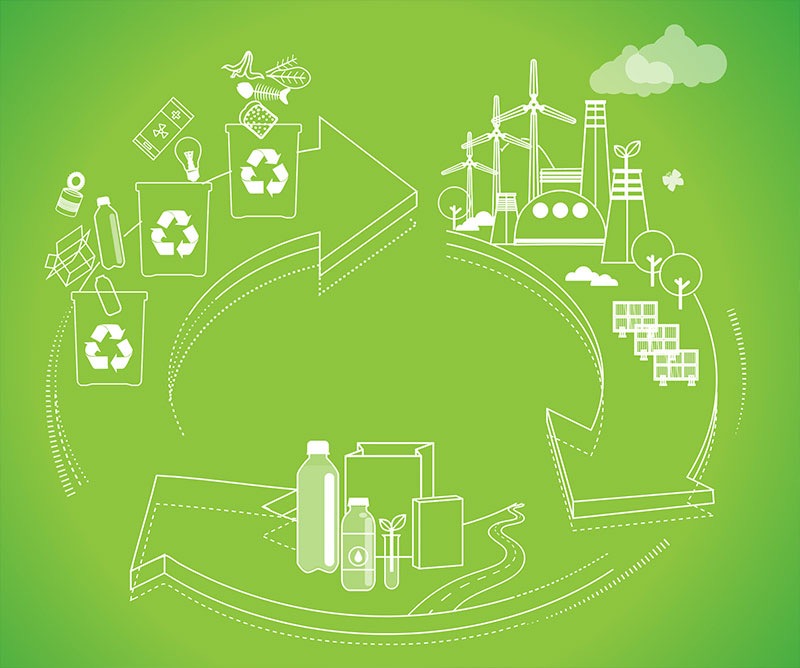 Here is how PACKPRO's
Full-System Philosophy

can help you achieve your packaging productivity, quality, and sustainability goals:
Starting with Product and Purpose
Simply put, creating packaging 'from the product out' means understanding the purpose of the packaging for your product: is it to protect while in transit or to extend the shelf life, to communicate the value of your brand, or to engage the user with the use of technology? In other words, identifying the packaging materials and processes that will best serve your purpose with the least amount of packaging materials and energy used.
Keeping your Packaging Life Cycle in Mind
Analyzing how your packaging will be disposed of – ideally recycled – can help you choose more sustainable packaging materials that use less energy to produce and transport and are recyclable through residential and commercial recycling programs.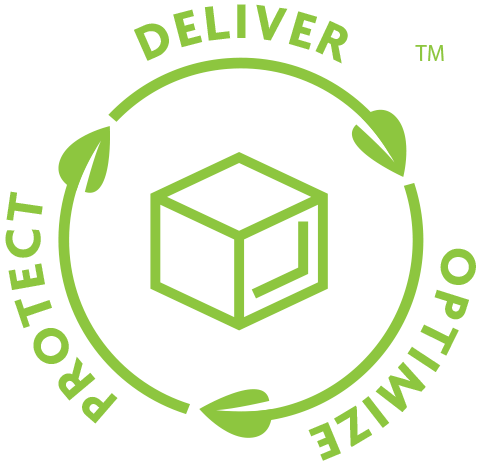 Securely Protecting Your Product
The main purpose of a package is to protect the product inside. Thinner or lighter packaging materials may appear more sustainable at first sight, but will they ensure the safe arrival of your product to its destination? Choosing the optimal packaging material that provides sufficient protection for your product is key. You can rely on us to help you test different options and make an informed decision.
Delivering Productivity and Performance
Your packaging operations are expected to meet the company goals for productivity and performance. Choosing the optimal packaging process – whether manual or automated – means achieving those goals with fewer resources, less waste, fewer materials used and more products delivered safely and on time.
Optimizing Your Packaging
New packaging materials and solutions emerge regularly. Moreover, your packaging needs change following or anticipating the change in your customer preferences. It's best to review your packaging process with a trusted packaging partner regularly, uncovering new ideas for advancing the sustainability of your packaging.

Featured Sustainable Packaging Solutions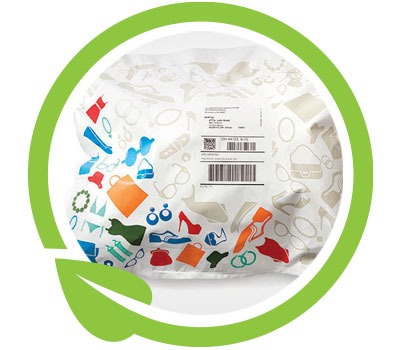 Choose Mailbags with Recycled Content
Choose mailbags with at least 25% pre-consumer recycled content! Benefit from excellent printability, reinforced side seals, and high durability combined for a mailer sure to reach its destination.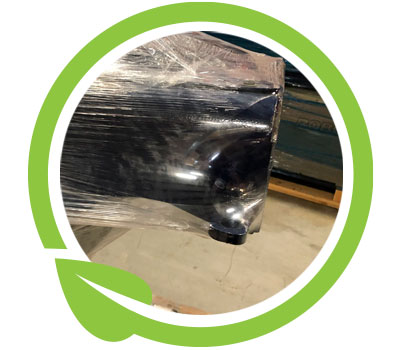 Reduce Film Use with Rite-Gauging®
Free Rite-Gauging® assessment helps identify the right film for best pallet wrapping results. Reduce film use by up to 50%, remove unnecessary plastic from your packaging operations.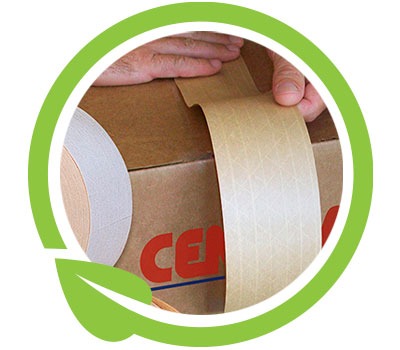 Improve Package Recyclability with WAT
Replace plastic tape with paper-based water-activated tape (WAT) that is curbside recyclable. Reduce tape use by up to 50% by switching from plastic tape to water-activated tape dispensers.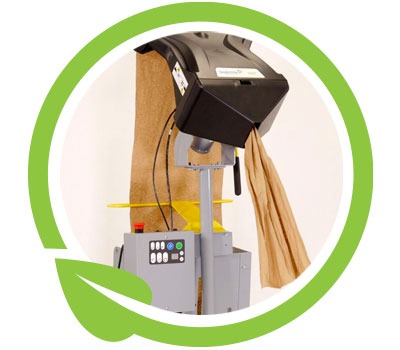 Use Recycled Paper Void Fill that is 100% Recyclable
Void Fill is key for protecting products from movement and damage in transit. Choose void fill made from recycled content that is 100% curbside recyclable.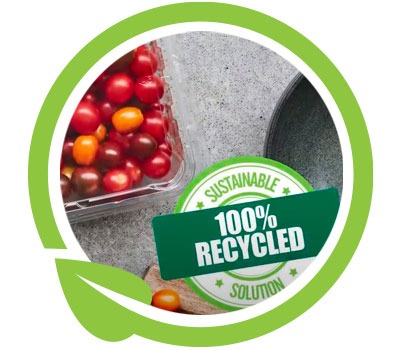 100% Recyclable Trays for Produce and Protein
With 100% recyclable PETE trays with up to 100% post-consumer recycled content now available, you deliver shelf appeal and reduce environmental footprint. Learn more here.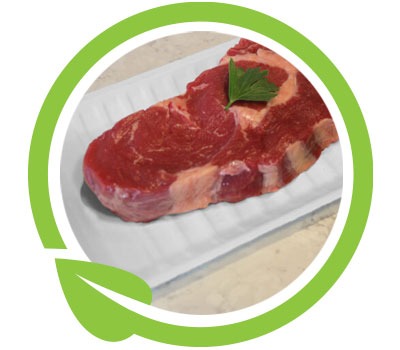 Plastic-Free Trays for Meat and Seafood
Ultra White Earthcycle™ thermoformed molded pulp trays are made from 100% virgin fibre. They are an eye-popping white, highlighting the packaged meat or seafood item, with a 5-day shelf-life.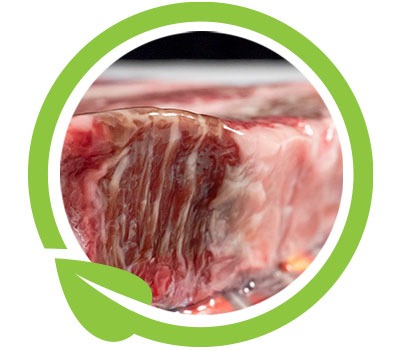 Vacuum-Skin Packaging on Recyclable Cardboard
Discover the newer technology to skin pack your premium food products on recyclable paperboard for superb presentation and a strong sustainability message.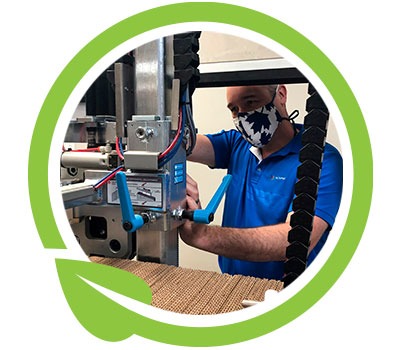 ​Regular Service for Best Performance
Well-maintained equipment delivers optimal throughput with the least amount of energy and material used. You can count on PACKPRO Engineering Group to keep your equipment in best shape.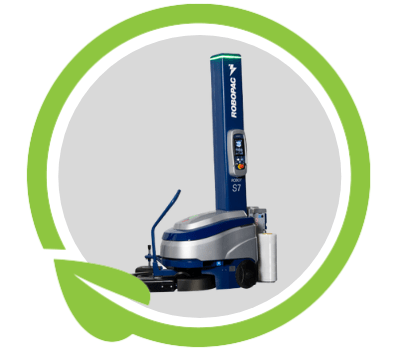 Streamline Pallet Wrapping with Robot S7
The innovative new technology in the Robot S7 ensures the lowest practical consumption of materials by reducing film usage up to 35%-45% and power consumption up to 20%.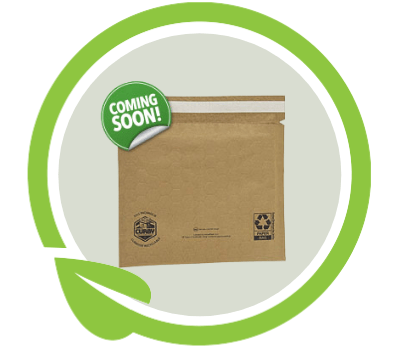 100% Recyclable Mailer for E-Commerce Use
The Curby mailer is lined with hexagonally shaped paper to replace traditional polybubble mailers. Designed to be entirely recyclable, to align with your business' sustainable values.
Our Partners
Offering you exceptional innovative packaging materials and equipment from industry leaders.