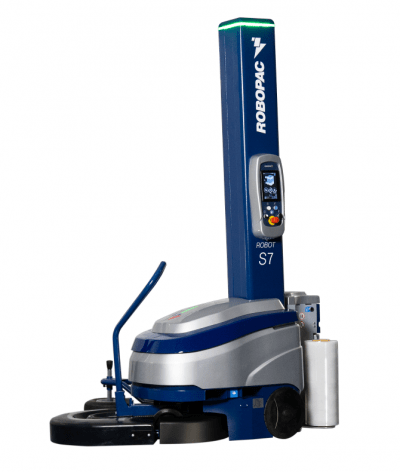 Stretch wrapping technology has come a long way in the past few decades. If you are still wrapping your pallets by hand, you could be missing out on optimized convenience and functionality. Automating your pallet wrapping can lead to greater flexibility, maximized load containment, and substantial cost savings.
The Robot S7 is the latest line of semi-automated stretch wrappers by world-leader Robopac. This portable machine is built to wrap and stabilize loads of any shape, size and weight. Keep reading to learn why this self-propelled stretch wrapper is the most innovative on the market!
CUBE™ Technology
CUBE Technology improves load security without corner damage and without repetitive film breaks. Multi-level control lets you modify various functions at each level of the load, delivering film strategically where it has the most impact on load stability and containment. This in turn reduces product damage by 40% and cost of film up to 55%, on average.
R-Connect®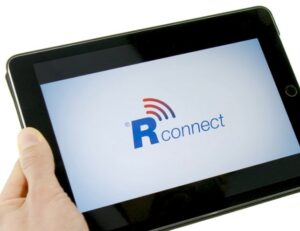 R-Connect is a remote monitoring system that provides the end-user with advanced analytics to assess their film usage, machine condition and production performance. Using these metrics can reduce downtime of your machine, save excess film, and improve productivity.

Variable Roping Device
The Variable Roping Device condenses the width of the film into a high-tension cable to strengthen containment wherever needed to improve load integrity. This is also a great option for food suppliers that need to reduce condensation and allow their products to breathe.
Control Panel
The touch-screen control panel allows operators to create up to 12 recipes, with or without multi-level control, in a user-friendly layout making the machine easy to navigate.
Auto Film Cut
The Auto Film Cut option automatically cuts the film for you at the end of your wrap cycle. This improves throughput and reduces labor costs. Watch it in action here.
Overall, semi-automated stretch wrappers can improve applications by a minimum of 25% with little impact on your current warehouse processes.
Get in touch for a free quote