Shipping Mailers, otherwise known as poly mailers, bubble mailers, poly bags, mailing bags, or simply mailers, are popular options for shipping packaging. (Chances are, you've likely received a product packaged in a poly mailer). There are a lot of factors to consider when choosing the right packaging for your product to ensure it arrives safely at your customer's doorstep.
Poly mailers are a common packaging option because they can protect a large range of products at a lower cost than other shipping methods. This guide will help you better understand how poly mailers work, when to use poly mailers instead of boxes, and popular poly mailers to consider. Start with this guide as a tool to assess your product and operational needs.
What is a Poly Mailer?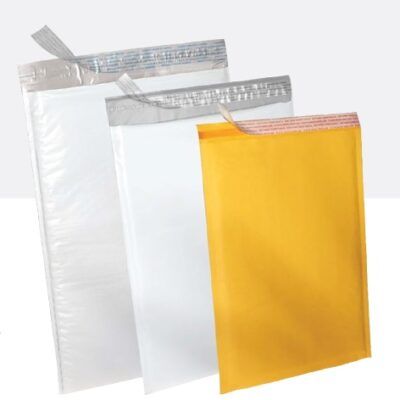 Poly mailers are lightweight envelopes designed to ship a multitude of different products. They are typically made of plastic or paper and are built to be thin and durable to minimize storage volume in warehouses and in transit. Most have a self-sealing fold-over lip so no tape is required, and a shipping label can be directly placed on the bag.
Poly mailers come in an assortment of sizes and styles. They can be purchased with an extra layer of padded bubble lining so additional void fill isn't required.  Most mailers can also be customized with colours and logos to represent your unique branding.
What Can Be Packaged in a Shipping Mailer?
Poly mailers work for a wide range of industries and products. Common markets that utilize poly mailers are:
Apparel
3PL Fulfillment
Cosmetics
Consumer Retail
Medical/Pharmaceutical
Books
Document Shipping
Automotive
Why Ship in a Mailer vs. Boxes?
Boxes have traditionally been a staple for shipping, but it's important to know when they're necessary and when you can opt for other alternatives. Here are a few reasons you might consider using a mailer instead of a box for certain products.
Significantly Cheaper Shipping Costs
Poly and paper mailers cost less per shipment when compared to boxes due to their lightweight material and customizable sizes. They take up less space than boxes, so they also help reduce dimensional weight to help you save even more on shipping costs.
Weather Protection
While corrugated boxes can be durable and inexpensive, poly mailers provide protection while reducing shipping costs. Their plastic exterior helps protect against different weather elements that your package may encounter near the end of its journey.
Small and Light Structure
The sleek and thin structure of a shipping mailer delivers multiple benefits throughout the packaging process. From a warehousing standpoint, they take up less storage space. When it comes to delivery of smaller items, they can easily fit in a mailbox or through a door slot to limit the chance of theft for your customer.
Custom Branding Opportunities
Help your shipments stand out by adding your branding to the exterior of your packages. Poly mailers can include your logo, colors, and imagery if you desire a unique look printed directly onto the mailer.
Are Poly Mailers Eco-Friendly?
At first glance, you might think plastic poly bags are less desirable for the environment. However, there are many viable options being developed for eco-friendly poly mailers as consumers demand more environmentally conscious packaging. Furthermore, the carbon footprint consideration is important when comparing benefits.
If your brand foundation is promoting an environmental-conscious mission, it would make sense to consider eco-friendly alternatives while still wanting to receive cost savings. You can use everything from recycled poly mailers to biodegradable poly mailers to 100% paper mailers.
Featured Shipping Mailer Options
Below you can explore and compare some of the most popular poly and paper mailers across various industries.
Jiffy® Padded Mailers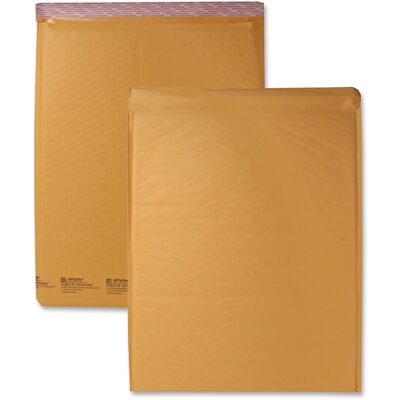 The Jiffy® Padded Mailer line by Sealed Air is a popular cushioned mailer option. The paper-craft exterior is 100% recyclable. Featuring Bubble Wrap brand cushioning uniformly throughout the enclosure for optimal protection. The double-fold bottom flap also adds edge protection and strength.
Curby Mailers®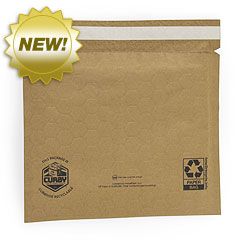 The Curby Mailer, lined with HexcelWrap™, is the latest and most innovative protective mailer on the market. This honeycomb paper structure replaces the air-filled bubbles in poly and paper-padded mailers, offering substantial protection over traditional wrapping materials. Curby products help promote a circular economy by being 100% curbside recyclable.
Fastpak® Recyclable Poly Mailers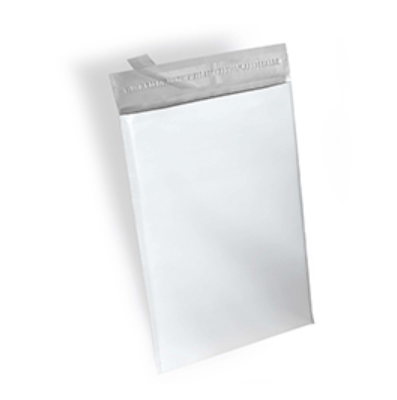 Fastpak® Poly mailers feature superior tear and puncture resistance. With 100% polyethylene, these mailers are conveniently store drop-off recyclable. The white outer surface is ideal for high-resolution colour printing, while the grey inner layer provides content privacy. High slip lining allows easier product insertion, increasing your product throughput.
Looking to Upgrade from Manual Packing?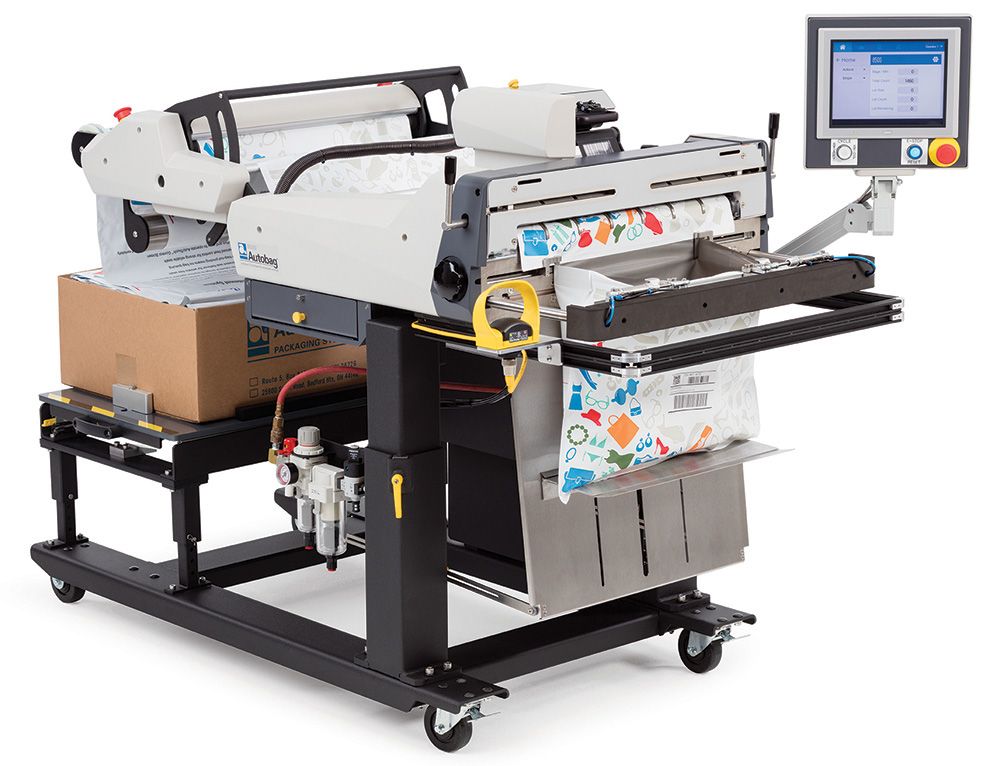 If your operations have outgrown manually packing mailers, it may be time to consider automated bagging systems. There are multiple benefits to investing in an automated bagging system:
Increased efficiency: Automated bagging systems can significantly speed up the process of packaging items for shipping, allowing you to process more orders in a shorter amount of time.
Improved accuracy: Automated bagging systems can help reduce errors and improve the accuracy of orders by ensuring that each order is properly bagged and sealed.
Reduced labour costs: Automated bagging systems can help reduce labour costs by eliminating the need for manual labour to bag and seal orders.
Enhanced security: Automated bagging systems can provide enhanced security for orders by sealing the bags securely, reducing the risk of tampering or theft.
Overall, switching to an automated bagging system can help you improve efficiency, accuracy, and security, ultimately resulting in increased customer satisfaction. And you have a great line-up to choose from: starting with plug-and-play tabletop baggers to high-volume systems.
Why buy Shipping Mailers from PACKPRO?
Many factors determine which packaging solution you require. It's essential to match your product to the right systems to ensure you receive optimal cost savings and protection. This is why PACKPRO packaging specialists work closely with you to understand your business and packaging needs. We offer samples and demos, so you can be sure the packaging product you're purchasing is right for your application.
On top of industry-leading brands, PACKPRO complements your purchases with an extensive parts inventory and readily-available service.